The Team at The Renaissance
The Renaissance team is comprised of passionate and well-trained individuals dedicated to exceptional senior care.
Our goal is to aid our residents in achieving maximum independence possible, while supplying excellent social, physical, and emotional support. We offer exceptional social activities, wellness programs, and healthcare in a family-atmosphere to create a community your loved one will enjoy calling home. Our team is here when you need them!
Interested in joining The Renaissance team? Visit our careers openings page. Read on to learn more about our Administrator!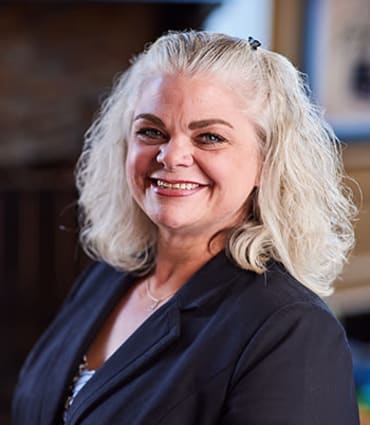 Meet our Administrator:
Tina Mouser, Executive Director
Educationally, Tina has a Bachelor Degree in Social Work and an Associate Degree in Science. Tina has a postsecondary Certificate in Business Leadership with Human Resource Management Emphasis.
During her free time, Tina enjoys being with her family. She is the proud mom of two adult children, and has three "adorable" grandchildren. Tina enjoys camping, fishing and going for rides on her Harley with her husband. Spending time with her family is her greatest of all pleasure's. Family is everything to Tina.